Astigmatism
Astigmatism occurs when the cornea – the clear covering over your eye – is slightly irregular in shape, preventing light from focusing properly on the retina in the back of your eye. As a result, your vision may be blurry at any or all distances.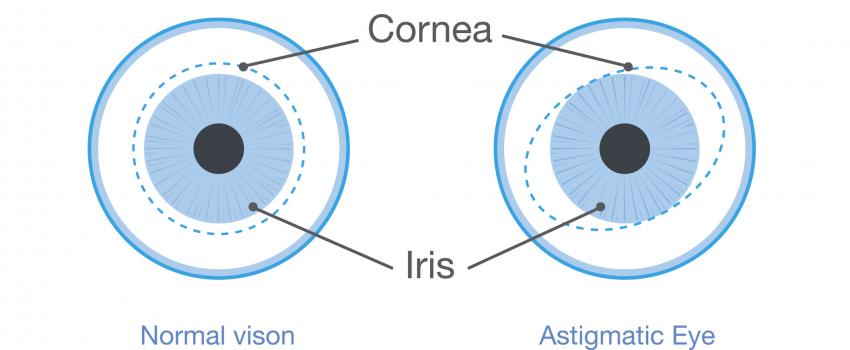 Management and Treatment
Astigmatism can be managed non-surgically in a similar way to myopia (nearsightedness) and hyperopia (farsightedness) by prescribing glasses or contact lenses.
We understand that glasses and contacts are often a hassle for many of our patients. Therefore, a permanent treatment option for astigmatism includes performing laser vision correction surgery or lens replacement surgery.
Not all surgical procedures are covered by insurance so we are proud to offer financing for all of our surgical vision correction procedures.